July 24, 2021
YOUNG WOMEN - MENTAL HEALTH RECOVERY NARRATIVES
Ridhima Bhasin, our founder, talking to Dr. Raghu Raghavan for MeHeLP about her mental health journey.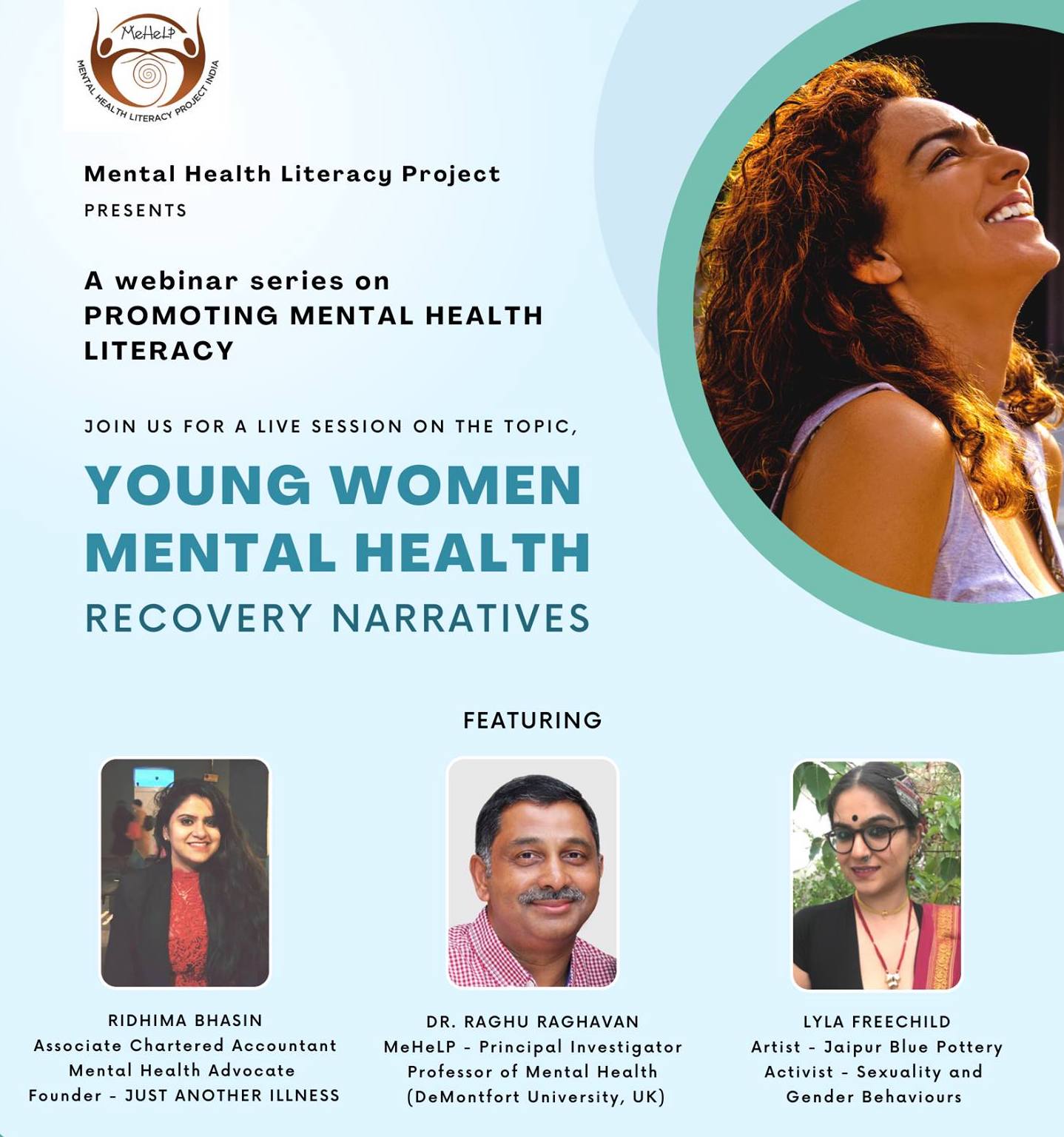 Our Founder, Ridhima Bhasin, collaborated with MeHeLP and Lyla Freechild to talk about her mental health journey.
Mental Health Literacy Project (MeHeLP) is a collaborative partnership between Indian and UK based scholars and theatre makers to explore and examine the applicability and promotion of mental health literacy (MHL) in urban and rural communities in Kerala using Theatre.
Full video of the event is available below.