February 22, 2021
Upcoming Free Event! Understanding Borderline Personality Disorder
An online free zoom event to understand borderline personality disorder through stories, Q&A with a psychologist, art and meditation.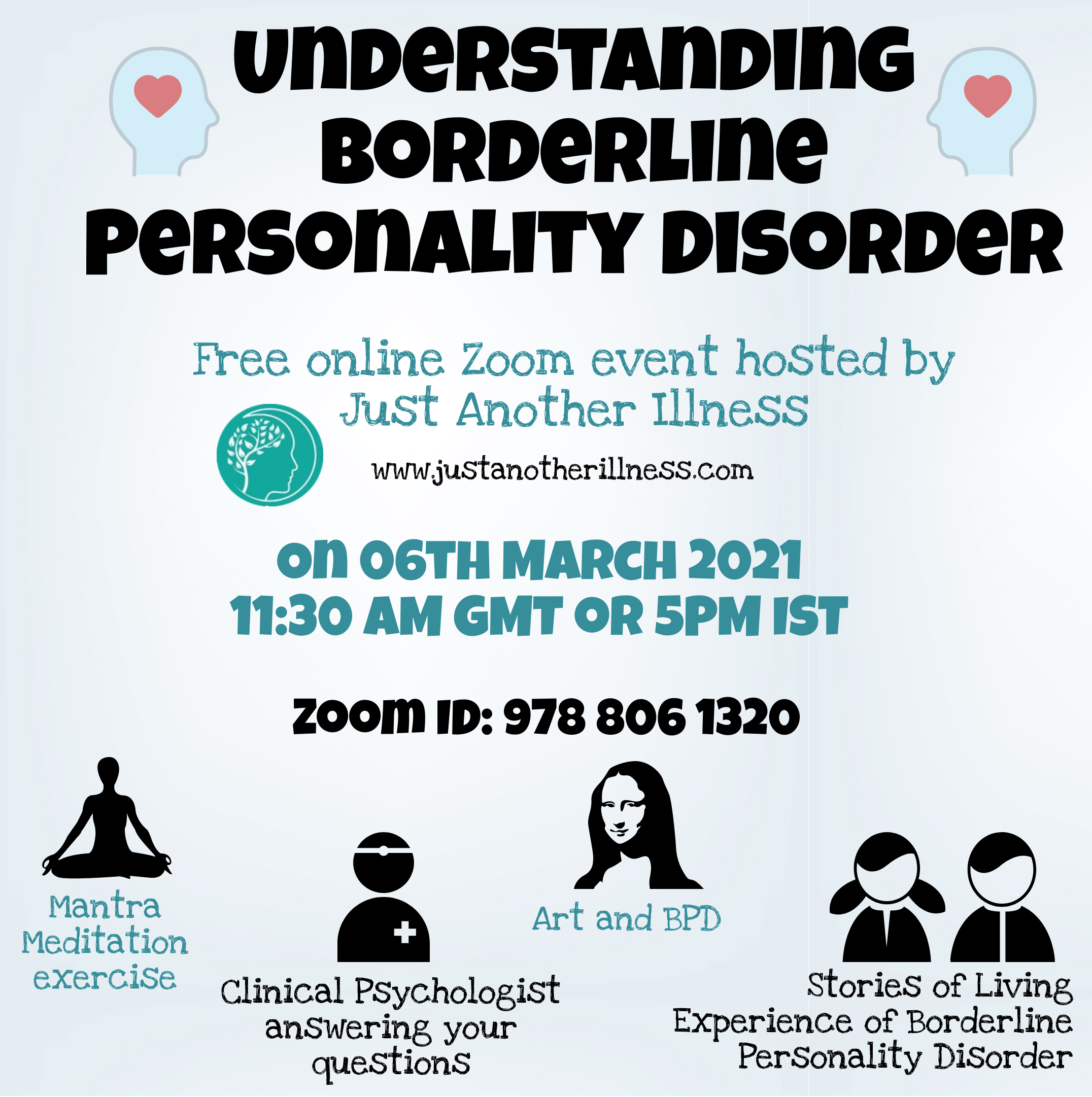 Understanding borderline personality disorder is an online event to demystify the mental health condition borderline personality disorder known as BPD. On the event panel we have:
People with living experience of BPD sharing their journey
Mantra meditation exercise
Q&A with a clincial psychologist
Borderline Arts (UK Mental Charity for BPD)
First 30 mins of the event will be in Hindi. Please note you do not need a password to log into the event in Zoom.
Zoom ID for the event is 978 806 1320 and link is https://us02web.zoom.us/j/9788061320